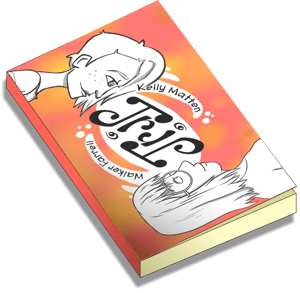 $

15.00
TRIP
Softcover Graphic novel, 60 pgs.
Tonight, two girls with very different perspectives will take a psychedelic ride to the deepest corners of their own minds. Trip weaves the artistic styles and storytelling of Anne Walker-Farrell and Kelly Matten into one edgy and eye-opening adventure. Make your choices. Join the party.
FREE SHIPPING within the USA.